When my middle son was diagnosed with Childhood Apraxia of Speech (CAS) in 2001, I was stunned. At that time, I was not a speech-language pathologist, so I didn't know anything about this diagnosis, what therapy would look like, how my son would respond to therapy, or the long-term prognosis. To be honest, the more I learned, the more frightened I became. Then a huge blessing came our way: a talented speech-language pathologist. Our wonderful therapist worked with our son 4 times weekly. We started with sign language so he could communicate his wants and needs, and then she began introducing sounds, syllables and simple words. Progress was slow, as is to be expected with a diagnosis of CAS, but progress was evident, and a light appeared at the end of what had been a scary, dark tunnel.
I truly partnered with our SLP through all those years of therapy – I sat in on all the sessions, I did homework with my son, I read, researched and attended conferences across the country to learn all could about the best ways to support my son.
My son is now finishing high school, a high academic achiever and a talented athlete. He remembers nothing of all those years of speech therapy. The impact on me, however, has been long lasting. Until I experienced therapy with my son, I thought speech therapists just helped kids with lisps and r's! I was blown away by the depth of knowledge our SLP had about the neurology behind speech, about motor pathways and motor planning, about diving into research to find the best evidence to support therapy techniques and about working with families and children to provide support, direction, and hope. I had found a new calling – to become the best speech-language pathologist I could possibly be.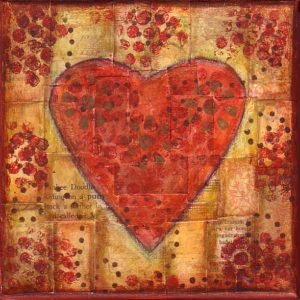 It may sound odd, but I am so grateful for the whole experience. My son is doing great, I have a career that I love, and I get to wake up everyday knowing that I will have a positive impact on families and their children. Wow – what a blessing! I do believe that my experience with my son makes me a better therapist than I would be if one of my kids had not had a serious speech disorder. I can better relate to the families and kids I work with because I have personally experienced the fear, anxiety, hope, successes and failures that will inevitably be experienced along the way. I have my own private practice in Louisville, Colorado. I say it all the time: I have the greatest job in the world.